Treepl Services
A dashboard for your Treepl Services projects directly in your reseller portal along with information on Treepl Service offerings and pricing.
Projects
Easily submit new project enquiries from your reseller portal using the 'New Project' button (or click the Treepl Services website link to view more information on how we can help).
You'll also find a list of all past and current projects along with their type, progress, pricing, delivery date and access to the project chat history - where you can communicate directly with your project manager.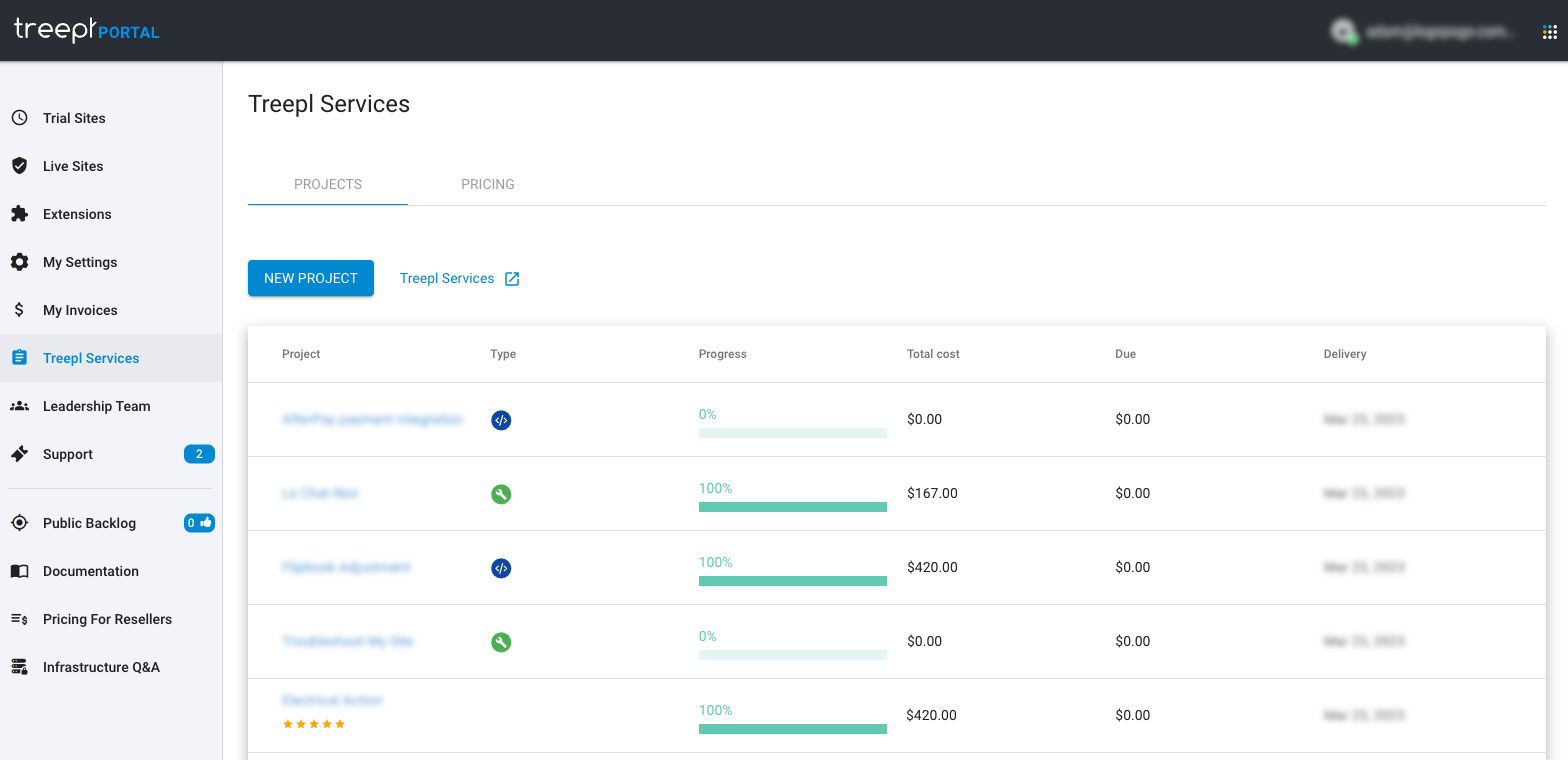 Prepaid Packages
Treepl Services also offers discounted prepaid credit packages, allowing you to save even more on any current or future project.
From within any submitted project request you can view you prepaid balance and top-up your account as needed.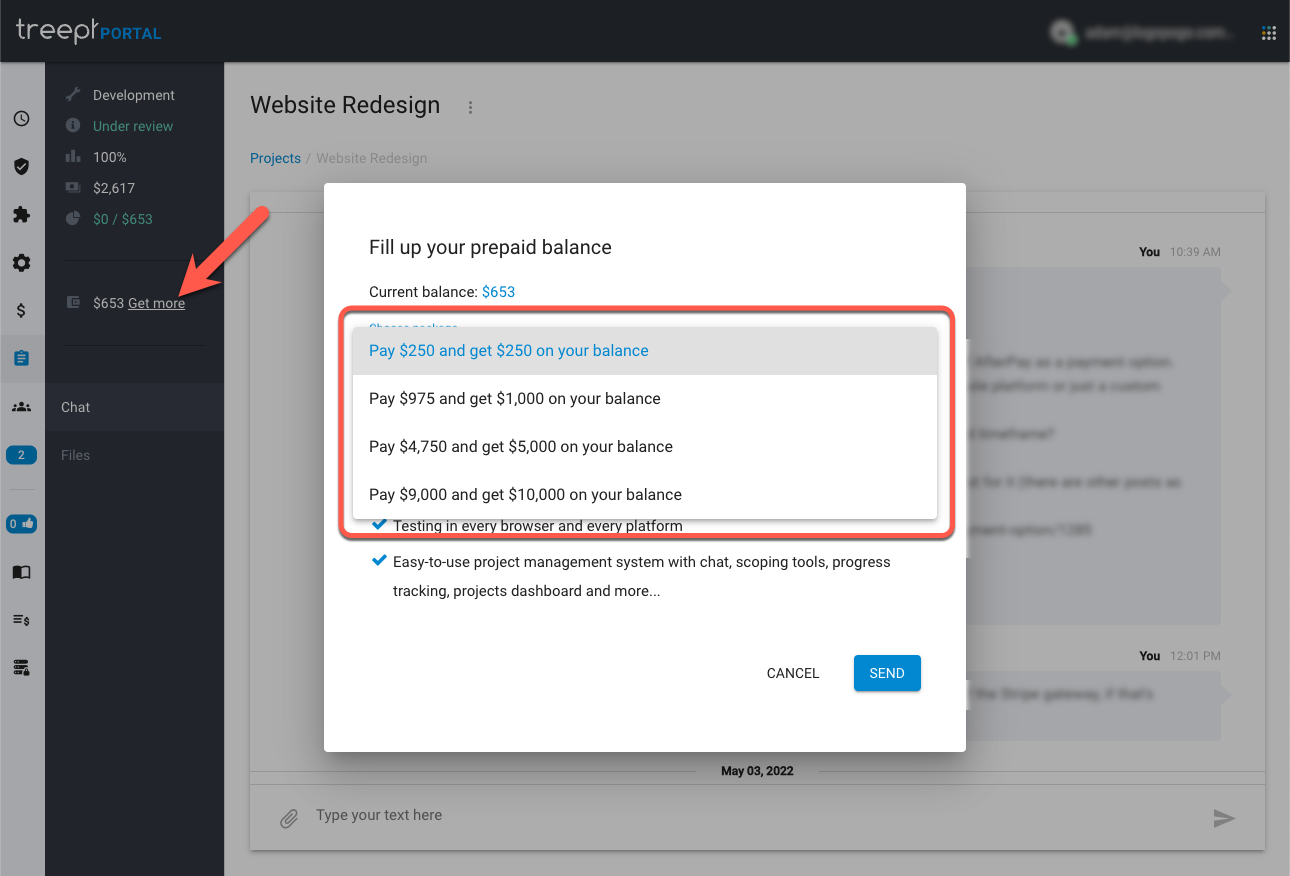 Pricing
Find more detailed information about Treepl's pricing and service types to see exactly where we can help support your agency.
Easily submit a project request from the service type you require.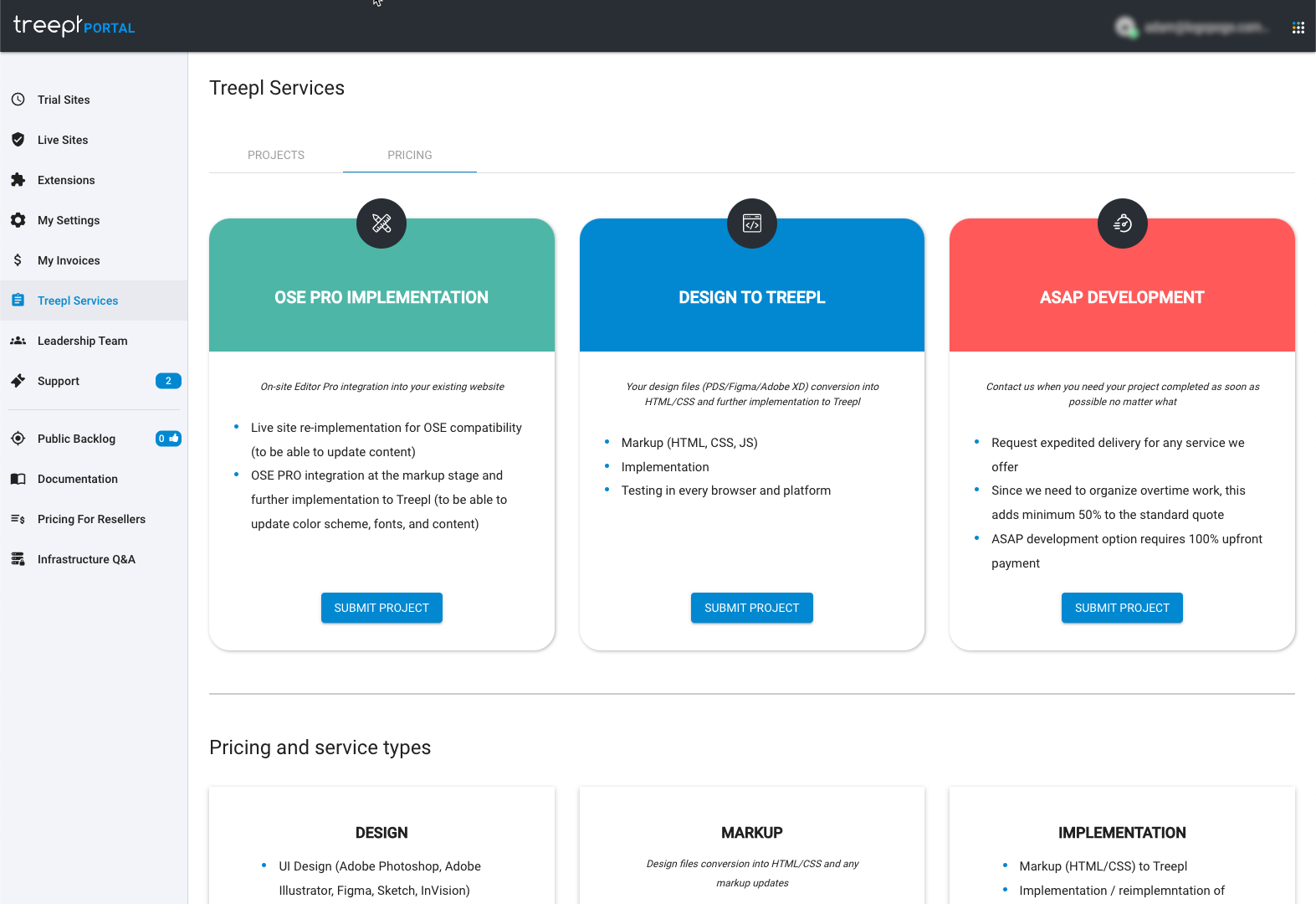 ---
External Resources
There are currently no external resources available.
Please let us know if you have any other contributions or know of any helpful resources you'd like to see added here.
---
Questions?
We are always happy to help with any questions you may have.
Visit the Treepl Forum for community support and to search previously asked questions or send us a message at support@treepl.co and we will consult you as soon as possible.