Not only can you build your websites from your own custom code, framework or 3rd party templates, but you can also get started quickly by choosing from one of our beautifully designed, responsive templates to instantly create your next Treepl CMS website.
Every template is fully compatible with our visual in-context editor (nICE).
When creating a new Trial Site, simply select any template from the 'Create from' option to get started.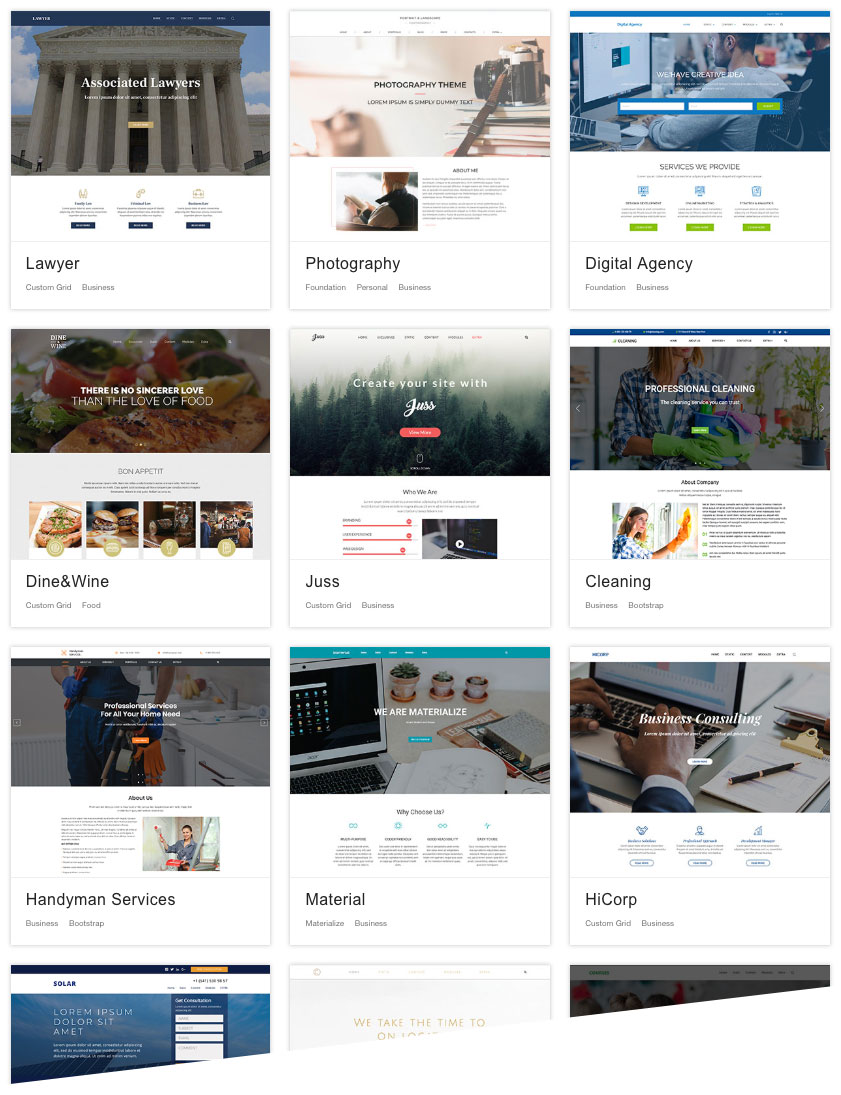 ---
Related Articles
BC Comparison Chart
Ultimate feature by feature comparison chart by Menu items
Limits & Restrictions
While system restrictions are inevitable, Treepl CMS aims to lift as many limitations to your development as possible.
How to get Help & Support
Outside of the resources found here in the Documentation, you'll find an actively growing and supportive partner community as well as responsive and helpful support staff.
How to Request Features
Treepl CMS is a community supported platform. Users and Partners are encouraged to request features.
External Resources
There are currently no external resources available.
Please let us know if you have any other contributions or know of any helpful resources you'd like to see added here.
---
Questions?
We are always happy to help with any questions you may have.
Send us a message at support@treepl.co and we will consult you as soon as possible.